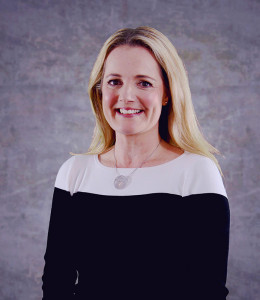 Upon graduating from the University of Queensland with a degree in mining engineering, Dr Penny Stewart worked on-site for five years, obtaining her Queensland 1st Class Mine Managers' Certificate of Competency in 2000.
In 2000, she commenced PhD studies at UQ's Julius Kruttschnitt Mineral Research Centre, where she studied advanced analytics, predictive modelling and probabilistic methods under the supervision of Professor Tim Napier Munn, Dr Geoff Lyman and Professor Bill Whiten.  She received the Ian Morley prize for Best Minerals Engineering Postgraduate student for her work developing an original statistical method. 
In 2009, she instigated the application of self-organising maps (machine learning neural networks) for the study of SLC recovery analysis (Brunton et al 2010). As a consultant rock mechanics engineer, she developed original regression and probabilistic (maximum likelihood) models to predict geotechnical instability/failures.  As Senior Innovation Engineer with Newcrest in 2011 to 2013, she combined her operational background with advanced analytical skills, to design and execute research and innovation projects, including; prototype machines and novel ground support and systems. 
In June 2015, Penny cofounded PETRA® Data Science Pty Ltd to deliver 'big data' value creation to the mining industry. Recent projects, include; FORESTALLTM machine learning algorithms to predict equipment breakdowns and loss events, MAXTATM big data integration mine-to-mill studies, MMT3 blast pre-conditioning, application of  support vector machine learning algorithm to quantify drawpoint fragmentation using 3D lidar data. In addition to data analytics and machine learning, Dr Stewart developed a new method to quantify intact rock damage from microCT data – LABYRINTH® for the 3rd Mass Mining Technology Blast Preconditioning project.