We're very pleased to announce PETRA has opened a Perth office at Central Park, St Georges Terrace.
The new office will support our rapidly growing customer base in Western Australia. Its been a big week for us in WA – here are just some of our activities:
Opening our new WA branch office at Central Park, St Georges Terrace.
Appointing Perth based Head of Partnerships and Strategic Growth, Leon Morgan.
CEEC Workshop in Kalgoorlie
Technical Director, Zeljka Pokrajcic invited to speak at the AusIMM Kalgoorlie Branch Metallurgical Symposium
Kalgoorlie MetsFest Sponsorship
CEO Penny Stewart heading to Newman for a site visit on Tuesday.
New Perth based Head of Partnerships and Strategic Growth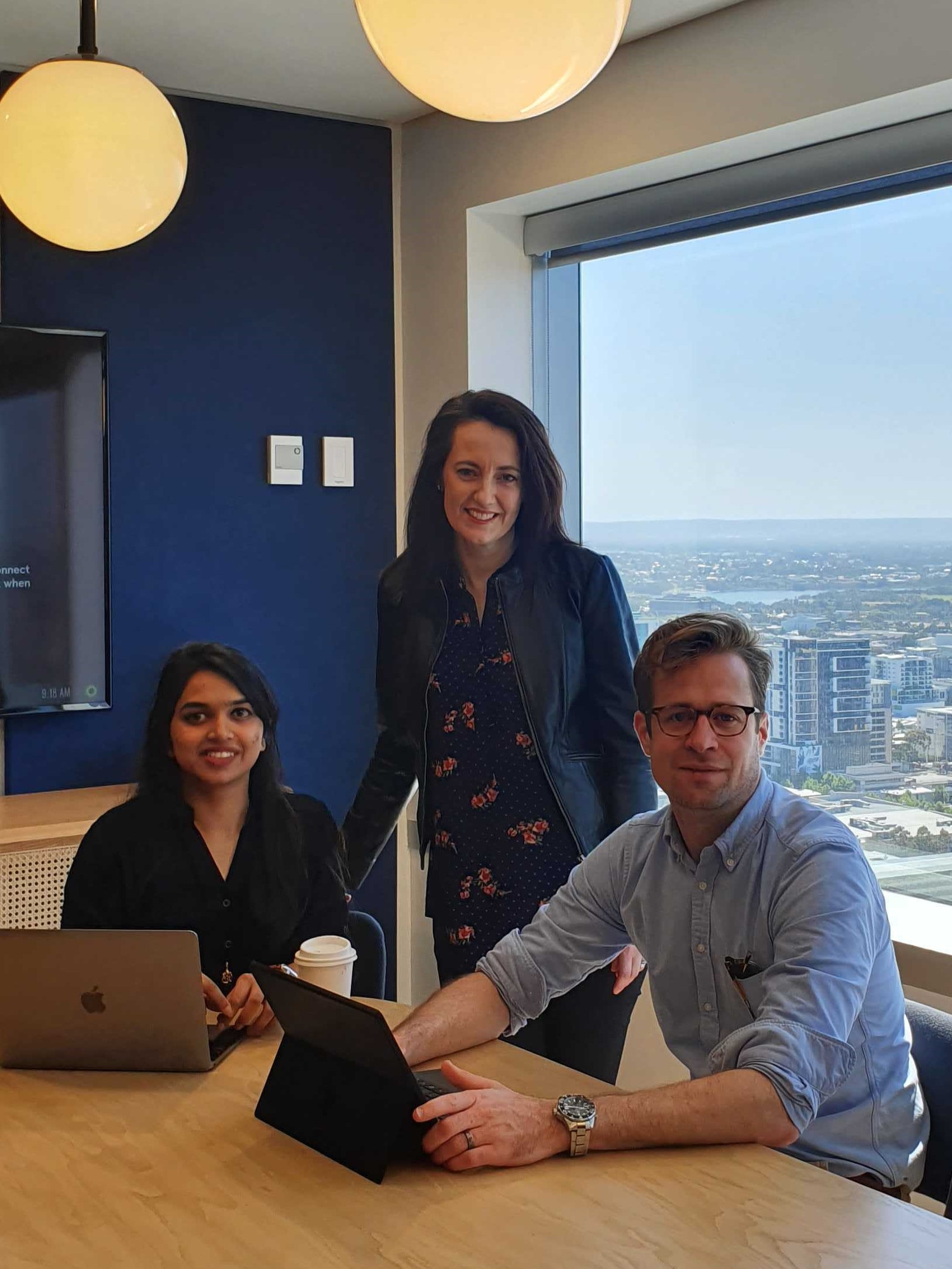 PETRA's new Head of Partnerships and Strategic Growth, Leon Morgan comes to PETRA with a rich background in business development and consulting in the technoology and professional services sectors. Having worked with small businesses and international organisations, Leon's strength is in building and facilitating partnerships that help industry collaborate, innovate and grow together. 
Leon comments on his new role, "I am truly excited to be working with the PETRA team, and I look forward to working along side customers and partners to add ongoing value and help build innovative solutions to some of the industries most complex challenges."
AusIMM Kalgoorlie MetsFest 2019
PETRA is proud to be sponsoring the 2019 AusIMM Kalgoorlie Branch MetsFest, and delighted that Technical Director, Dr Zeljka Pokrajcic was invited to present case studies at the Metallurgical Symposium.  By all accounts, her presentation was very well received, with people commenting how valuable it is to see real case studies. Zeljka shared six case studies showing how MAXTA digital twin models increase recovery and throughput across the mine value chain. 
Kalgoorlie CEEC Workshop
PETRA has been a proud sponsor of CEEC for the past three years, and supports Zeljka's attendance at various CEEC workshops in the role as Director. Zeljka is one of the original founding Directors of CEEC.  CEEC's (Cooalition of Energy Efficient Comminution) mission is to reach for even more energy efficient, productive mining processes, with lower impact, lower costs and stronger shareholder value.
More Information
We are genuinely delighted to see how quickly Western Australia has embraced PETRA and our MAXTA digital twin solutions, and we look forward to working closely with our WA customers as world leaders in mining innovation. To learn more about MAXTA or schedule a MAXTA digital twin demonstration, please contact Leon Morgan at . For those outside of Australia, we would of course be very pleased to provide a MAXTA demonstation via conference call, or through our partners in Chile and Canada.