A nationwide mining skills shortage is definitely real and it comes as no surprise with mining companies locked in a battle to attract professionals, forcing mines to re-think the way they not only employ, but retain people. As skilled workers from overseas are no longer a viable option, mines are offering more lucrative incentives to keep their engineers whilst skilled labour has struggled to keep up in the midst of COVID-related travel restrictions. 
With borders shut, companies like Glencore in Queensland are feeling the pinch amid concern that the talent pool for both graduates and experienced staff had become extremely small.
"We are seeing a lot of our people being contacted and offered promotions… we saw last year a lot of people able to do flexible working arrangements like working remotely or doing things where they're only on site one week out of four," 
Matt Oneil, (ABC North West Queensland: Kelly Butterworth)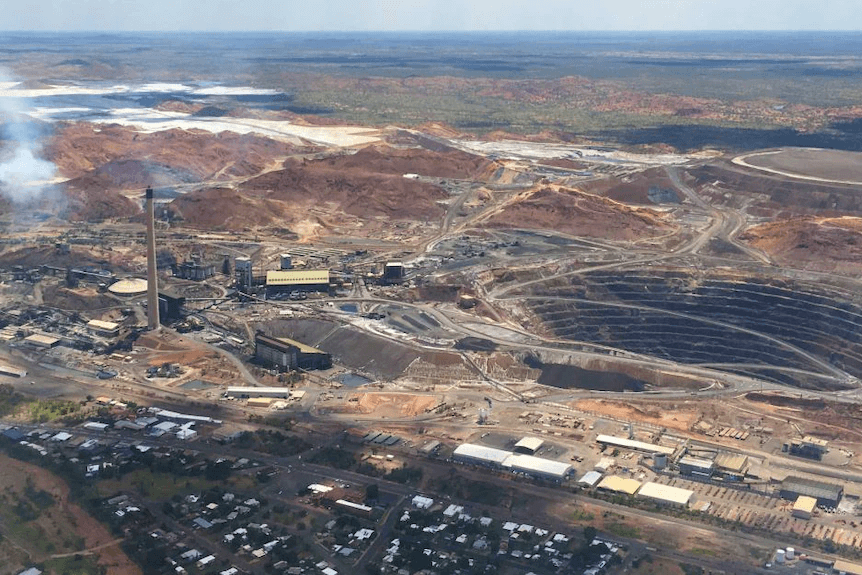 There are reports of over 200 job vacancies across the board, many of them engineer roles which have become increasingly harder to sell to potential employees. There is a serious lack of experienced mining professionals with detailed technical knowledge nationwide but particularly in Western Australia.  
PETRA staff regularly visit mining operations across the nation where it is common for the geology or drill and blast departments to have less than 50% of their positions filled, particularly experienced and senior level positions.  Whilst the impact of low levels of experience are difficult to quantify, it is reasonable to estimate that an experienced senior drill and blast engineer with several years experience at the site has a much lower risk of designing blasts with adverse effects on downstream production e.g. dig rate, crushing and milling than one with lesser experience.
During our user experience research for MAXTA we heard junior engineers and those from different commodities describe not knowing how to do their job and not having anyone to ask.  The skills shortage means that these same engineers are not afforded professional development because there is no one available to fill in when they are away.  The skills shortage leads to a pattern of long hours and stress, with many senior level engineers volunteering to help juniors during rostered time off.
Statements such as:
"I'm currently the only engineer for both mine sites… there would normally be 3 engineers… 2 on 8-6 and me Monday to Friday"
and…
"Engineers are sometimes doing the job of three people at the moment, like I'm pretty overworked.",
are common and demonstrate the strain and pressure technical professionals are under.
Collected in customer interviews by PETRA during 2021
Could decision automation software assist the industry meet the skills shortage? And could decision automation powered by orebody learning software help to up-skill early stage mining professionals? 
The impact of the skills shortage is causing significant cost pressure on mining operations.  Technology solutions can help to improve the quality and timeliness of technical work and decisions, helping augment existing expertise and improving operational outcomes.  PETRA's MAXTA Software is one such solution.
Machine learning in combination with optimisation learns the best decisions across the value chain for variable geology – from drill and blast optimisation to dynamic set point optimisation in the plant. 
In the case of drill and blast design, MAXTADrill&Blast provides less experienced engineers with the best drill and blast design by using machine learning to match the geology with the designs that historically provided the best downstream performance in that geology.  
Drill and blast engineers are easily able to conduct multivariable optimisation across the value chain in just a few minutes. For example; engineers can minimise crusher downtime whilst simultaneously ensuring instantaneous dig rate, plant throughput and lump yield constraints are not exceeded. 
In the case of geometallurgy, MAXTAGeomet enables geologists to automatically update their geometallurgy block model with the latest geological data in minutes rather than weeks or months. This is primarily achieved by automating repetitive tasks that employees used to spend hours on, enabling them to focus on more creative, analytical and strategic work that can give their organisation a competitive edge. 
As it stands, operators in the control rooms of large plants are expected to rely heavily on their own judgement and experience. Concurrently monitoring dozens of process signals, control room operators are expected to adjust control system settings, troubleshoot alarms, perform quality tests — thereby straining the limits of their human capacity. 
The good news is that these plants are continuously capturing and storing vast amounts of data that can be readily consumed by orebody learning software that learns the best set points for the different ore types entering the plant. Using machine learning for process optimisation, can significantly streamline data processing and empowers operators with enhanced decision-support.
PETRA customers are seeing the benefits of machine learning powered operational decision support through the implementation of MAXTA. Less experienced operators & engineers are making decisions with the benefit of MAXTA learning from mining data how to achieve the best performance. 
Together MAXTA machine learning and optimisation allows certain decisions to be fully automated, leaving engineers and operators with time to focus on other tasks that can't be handled by AI.  With better decision making, operators and engineers can focus on higher value work, and the potential for mining professionals to up-skill, and act as data translators, is a massive factor in digital transformation. 
It's possible that MAXTA could be very appealing to mining companies dealing with skills shortages, enabling inexperienced people to be successful at their mines. At the same time attract new and diverse local talent pools delivering outcomes in an automated, easy-to-access and reliable way.
---
MAXTA is available now for demonstration, please contact us to arrange a walk through.